The Universal Line CIJ printers are delivered standard with over 800 user-friendly features for a wide variety of applications: e.g. working with job lists, product blockage detection, autostart, prompt function, batch processing, self-test, database/server or remote access. These printers are ideally equipped to flexibly take on current and future automation tasks.

» JET3up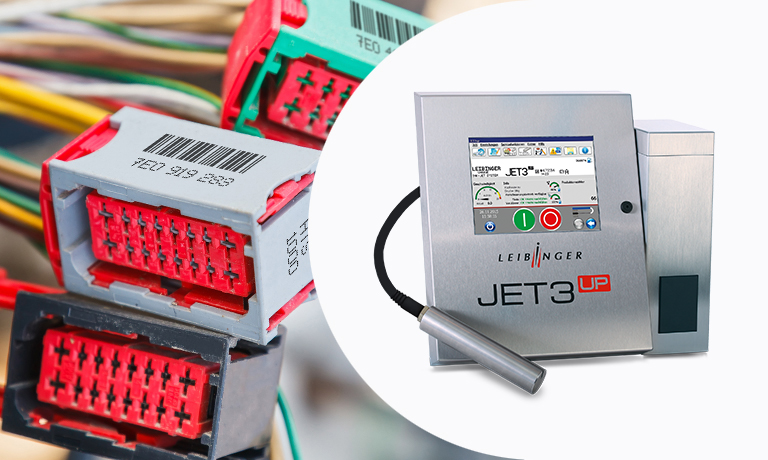 The JET3up continuous inkjet printer masters complex marking tasks of up to 5 lines and achieves production speeds up to 10m/s (36 km/h or 1960 ft/min). Over 800 functions make the JET3up inkjet printer an all-around talent in coding and marking.

» JET3up PRO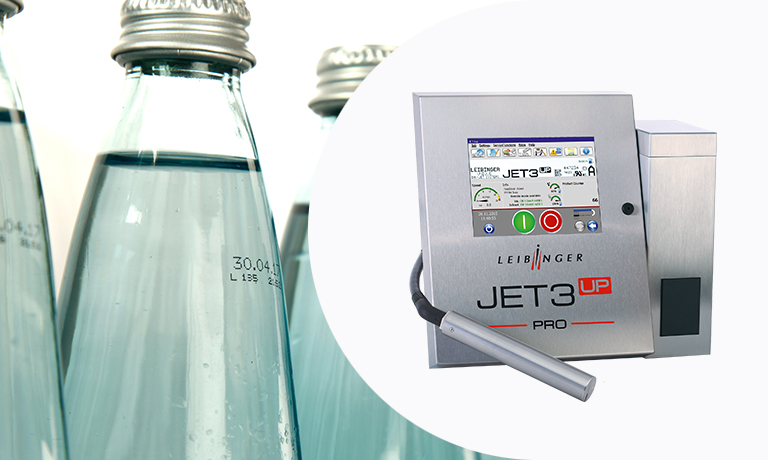 The JET3up PRO is rated IP65, meaning it is dustproof and waterproof. The continuous inkjet printer is ideal for applications in the food and beverage industry and for extremely harsh production environments.

» JET3up PI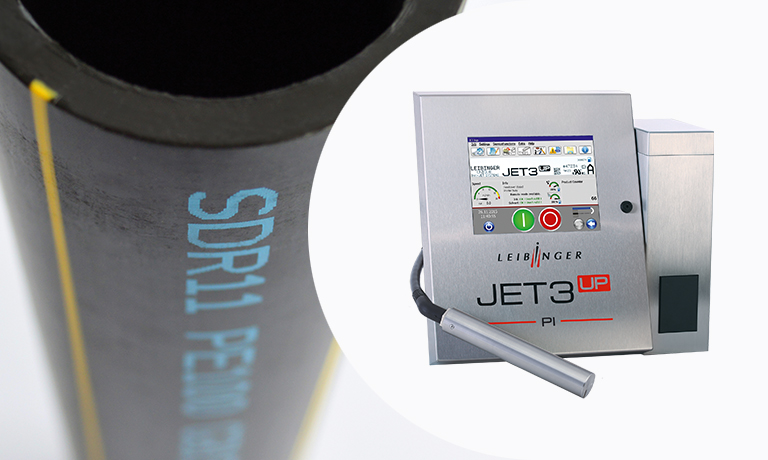 The JET3up PI is a pigment ink printer primarily used for cables and many other products with dark backgrounds. The unique hydraulic system in the JET3up PI ensures that pigmented inks do not set, ensuring the printer is ready for use at all times.

» JET3up EP - Egg coding
The LEIBINGER EP printer series is specifically geared toward egg producers who are required to mark or code their products or who want to print messages or imprints directly onto the egg or the packaging for promotional purposes.